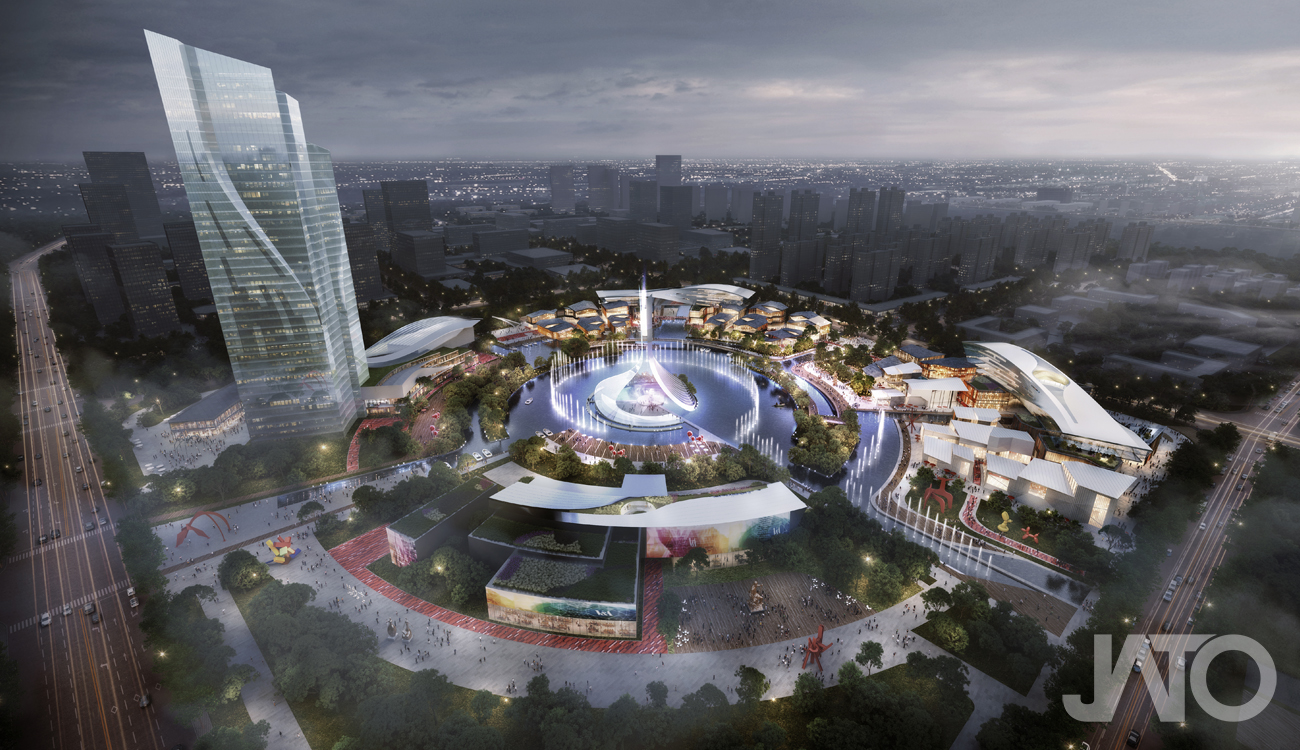 Jinmao Qingdao Sino-Euro Commercial Development
| | |
| --- | --- |
| Location | Qingdao, China   |
| Size | 52,000 sqm |
| Status | Schematic Stage |
| Design Date | 2021 |
| Client | China Jinmao |
| Tags | Architecture, Retail Street |
The project site is in the north of Jiaozhou Bay in one of the latest High-Tech Zone developments in the city of Qingdao.  The main design scope is contained with two different land plots-C3 and C23 which surrounded by a man-made lake and city green belt on the northeast side of the core area of China-Euro International City. However, the waterscape in the middle of the site serves a very important elements for the entire master planning.  The project covers a total GFA of approximately 52,000 sq.m.   The city central axis forms a huge spatial sequence of the overall district planning. And a strong urban network is created from the center of the lake, forms into serious of radial force fields to the peripheral land.  The project examinates the typology of an urban playground and create a new form of retail and leisure center.
The loop of pedestrian street allows both clear route for pedestrian and able to lead visitor from all directions.  Shops and event plazas can also be planned evenly along the circular route to maintain balance for the ultimate shopping experience and enhance the over commercial value.  These rings and axis create multiple layers of circulation and bring in the characteristic into each space.   
The design concept is inspired by The Garden of Eden, which is on the south side of the central axis of the project, and to create a city plaza that people and nature can coexist and live together over different seasons.
Each plaza in the design is like a seed, to grow and bloom differently and to create an urban oasis and memories that carry multiple characteristics such as vitality, innovation, joy, and surprise.