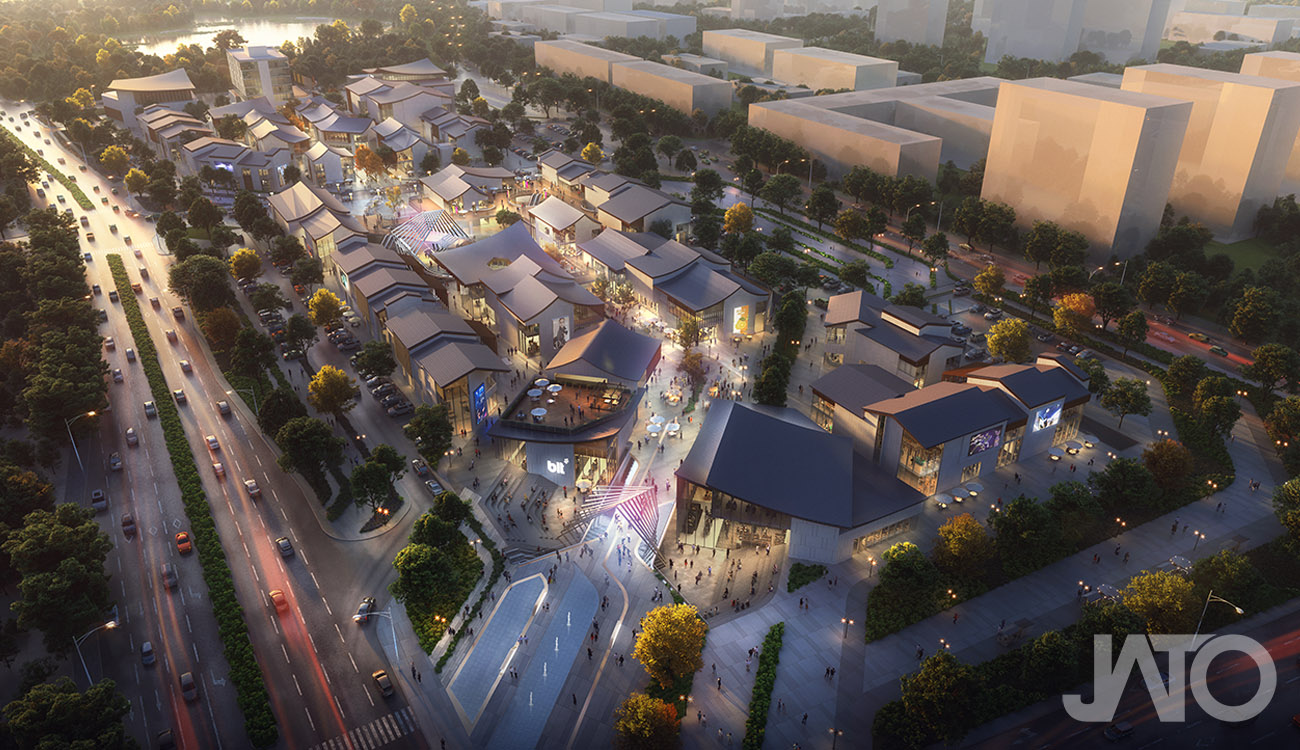 Changzhou Dragon Street Commercial Development
| | |
| --- | --- |
| Location | Changzhou, China   |
| Size | 79,944 sqm |
| Status | Design Development Stage |
| Design Date | 2021 |
| Tags | Architecture, Retail Street |
The modern Chinese mix-ed use precinct street project is located in Changzhou- a city within the Jiangsu province, with total retail area of roughly 48,393m2 (42,393m2 above ground and 6,000m2 underground), and Green area of 17,000m2. The project consists of 27 buildings, of predominantly retail buildings between the size of 150 m2 to 1000m2 and feature buildings including a theatre bar; a wedding banquet hall; a SPA club; and a 100-keys hotel. The design of the precinct street aims to bring back the essence of the traditional Jiangnan water-town culture, while infusing building elements of modern lifestyle.

The design of the project aims to create the sense of belonging by capturing the essence of the traditional Chinese Jiangnan architecture and landscape design, while adding unique design features that reflect the history and local identity of ChangZhou.

In the ancient time, Changzhou was known as the "Dragon City"; "City by the water" and "The city filled with bridges". Taking the concept of bridges, the overall planning layout of the project mimics the bridge's arch-shape, intertwined and forms the main axis of the project which effectively extended the overall length and journey of the main street. The architecture language of the buildings is divided into two categories-the main street and the courtyard. The upward curved roofscape of main street buildings features the shape of the dragon spine, while the courtyard street buildings reflects elements of the traditional landscape and character of the Jiangnan architecture[青瓦.白墙].

In additional, a multilevel plaza which given the name "Dragon Heart" is designed as one of the key nodes at the centre of the project, where it connects the main street to a gourmet plaza on the first floor platform and the sunken plaza connecting to the underground supermarket.