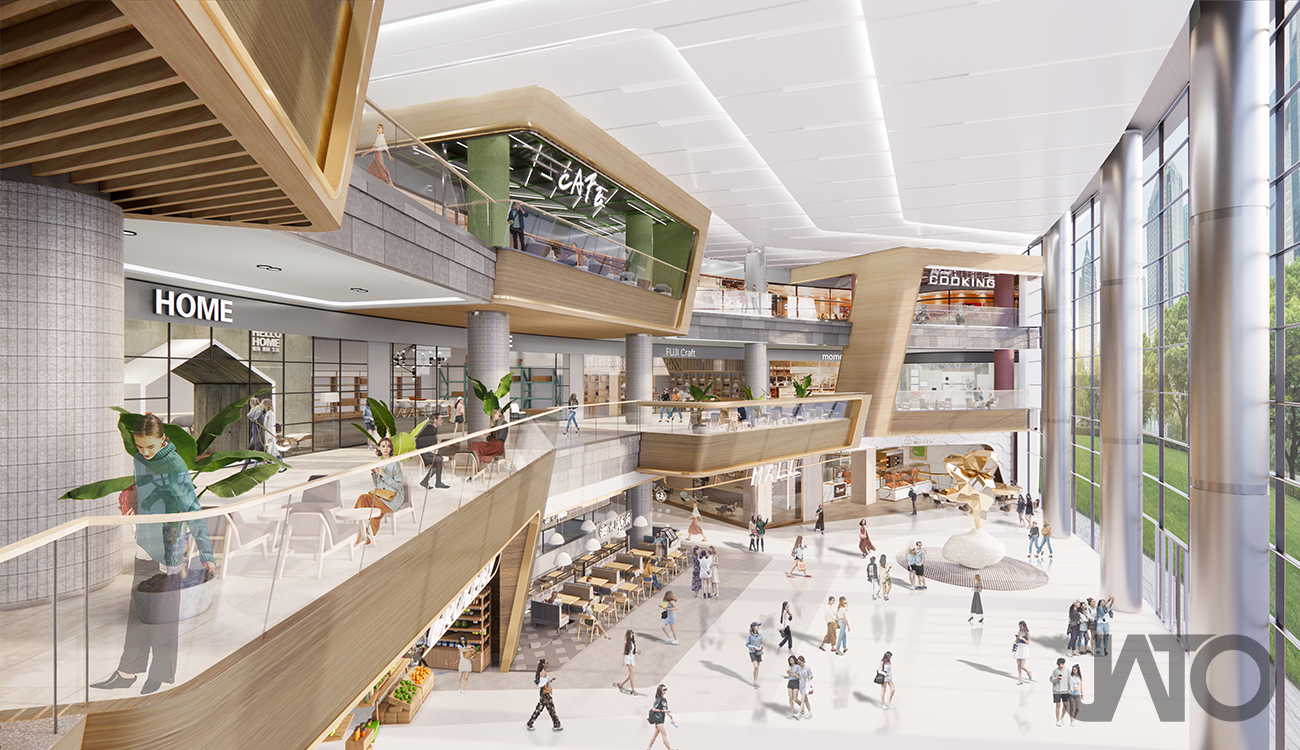 Jinmao The Mall of Splendors Fuzhou
| | |
| --- | --- |
| Location | Fuzhou |
| Size | 90,000 sqm |
| Status | Construction Stage |
| Design Date | 2021 |
| Client | Jinmao |
| Tags | Retail |
Located in the CBD of Binhai New Town in Fuzhou New Area, Fuzhou Jinmao The Mall of Splendors is an important part of the cover work "Binhai Jinmao Smart Science City of CBD covering 2.25 million square meters. The Mall of Splendors is located at the intersection of the "administrative cultural axis" and the "coastal functional axis" in the core area, and will be built into a large high-quality shopping mall with a total building area of 180,000 square meters. It will become the first large-scale centralized shopping mall built by Jinmao in Fujian.

In design, it salutes the local mountain and sea elements, and uses the "contour line" element to symbolize the texture of mountains and rivers, "streamline design" to reflect the water waves of rivers, and the "cascading stands" to show the coastal observatory. For main atrium, layers of mountains and waves are used to create a spatial visual focus.

There is a city reception room with a height of nearly 20 meters in the room, which integrates performance, rest, appreciation, providing consumers with an open indoor social place. There is an open platform on the top to create a roof garden for looking up at the sky in the city.