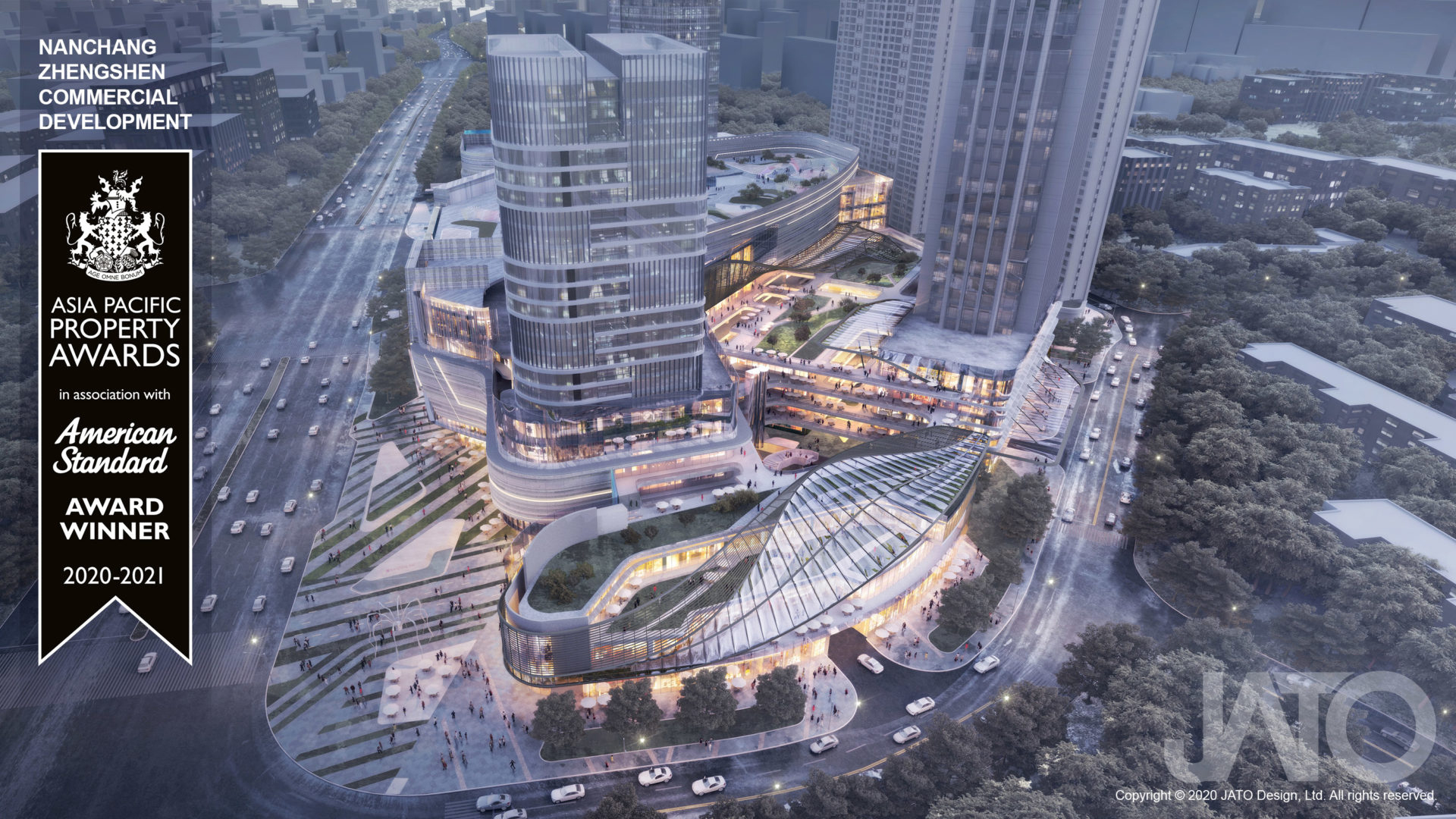 Winner Announcement of "International Property Award 2020"
20 APRIL 2020
JATO won the Best Mixed-use Architecture of Asia Pacific Property Award of International Property Award 2020. It was a very encourage and delighted news during the global coronavirus pandemic. We will keep our faith in design. We hope that the pandemic will end soon and everyone stays healthy.
=Awarded Project=
Nanchang Zhengshen Commercial Development
Construction is underway on the Zhengshen Commercial Development, a 280,000m2 mega mixed-use complex and located close to Xihu District at the new Central Business District in Nanchang, China. This development includes a mixture of commercial podiums, leisure 5-stars hotel tower, SOHO Loft tower, office tower and public space in the form of terraces and gardens. The façade design balances between the desire of creating a strong visual identity for the development and generate a high exposure for advertisement. With excellent site access condition both above and below ground, this new mixed-use development will span across three plots of land to create an exciting future retail destination for the city.