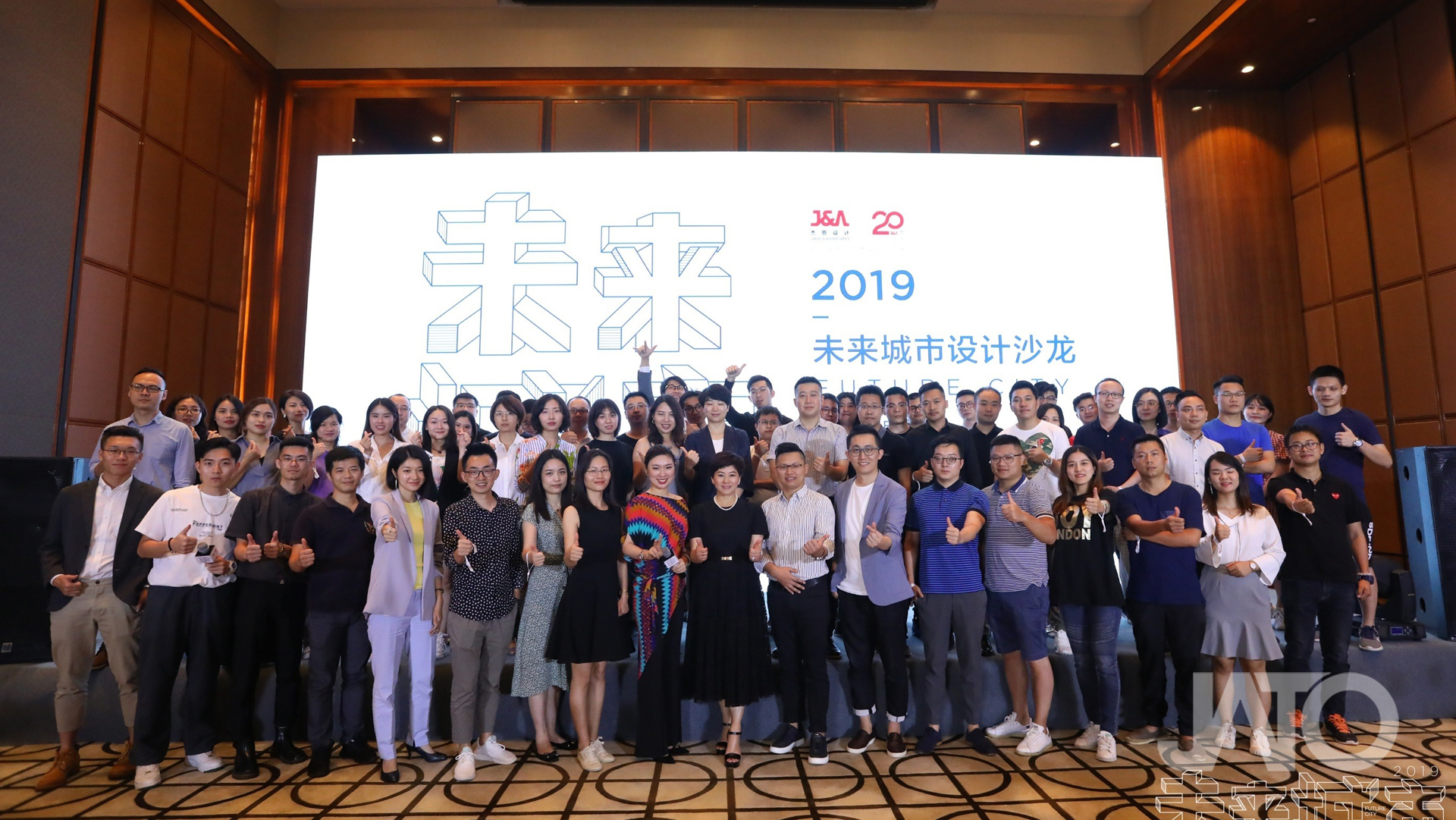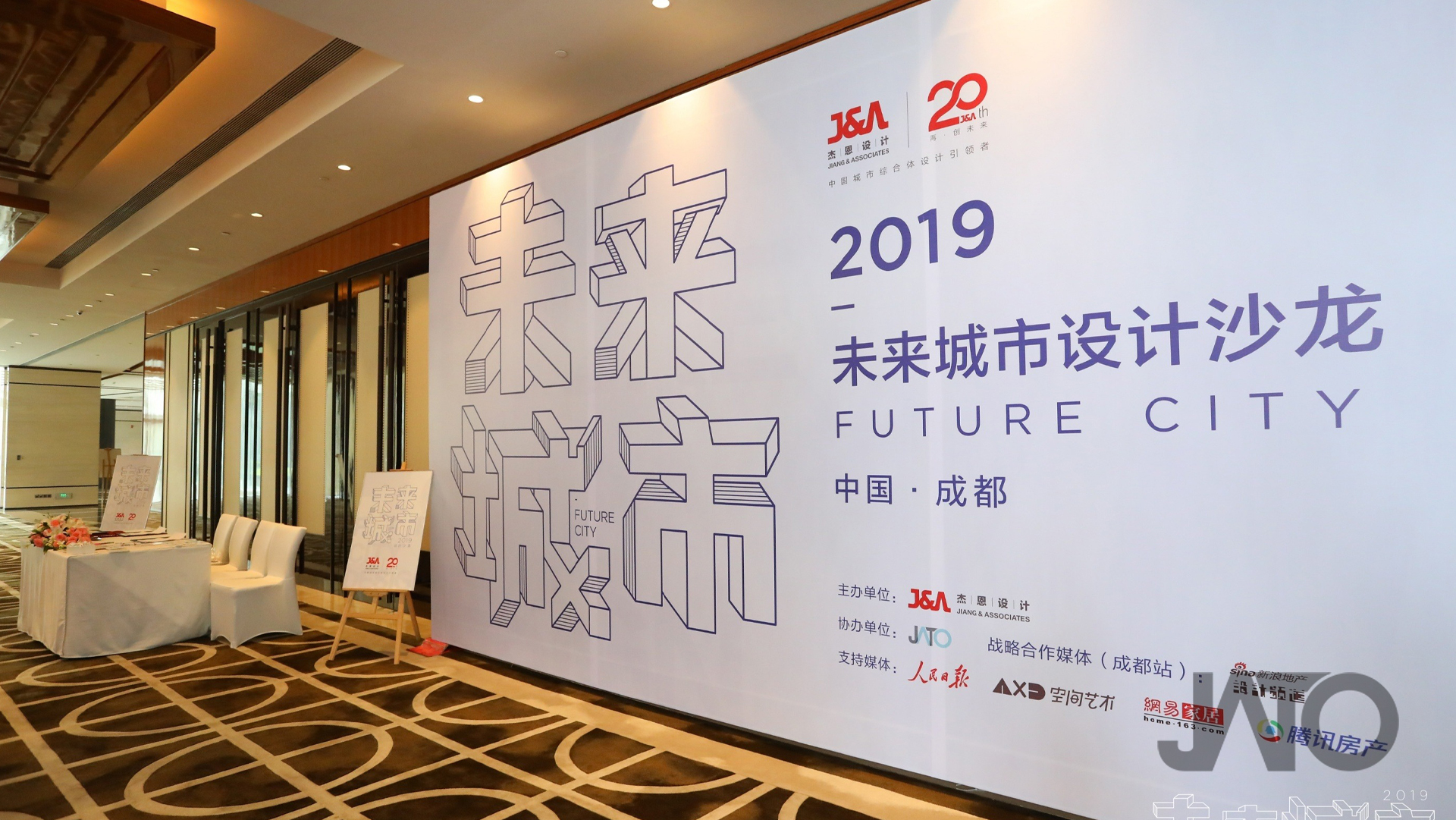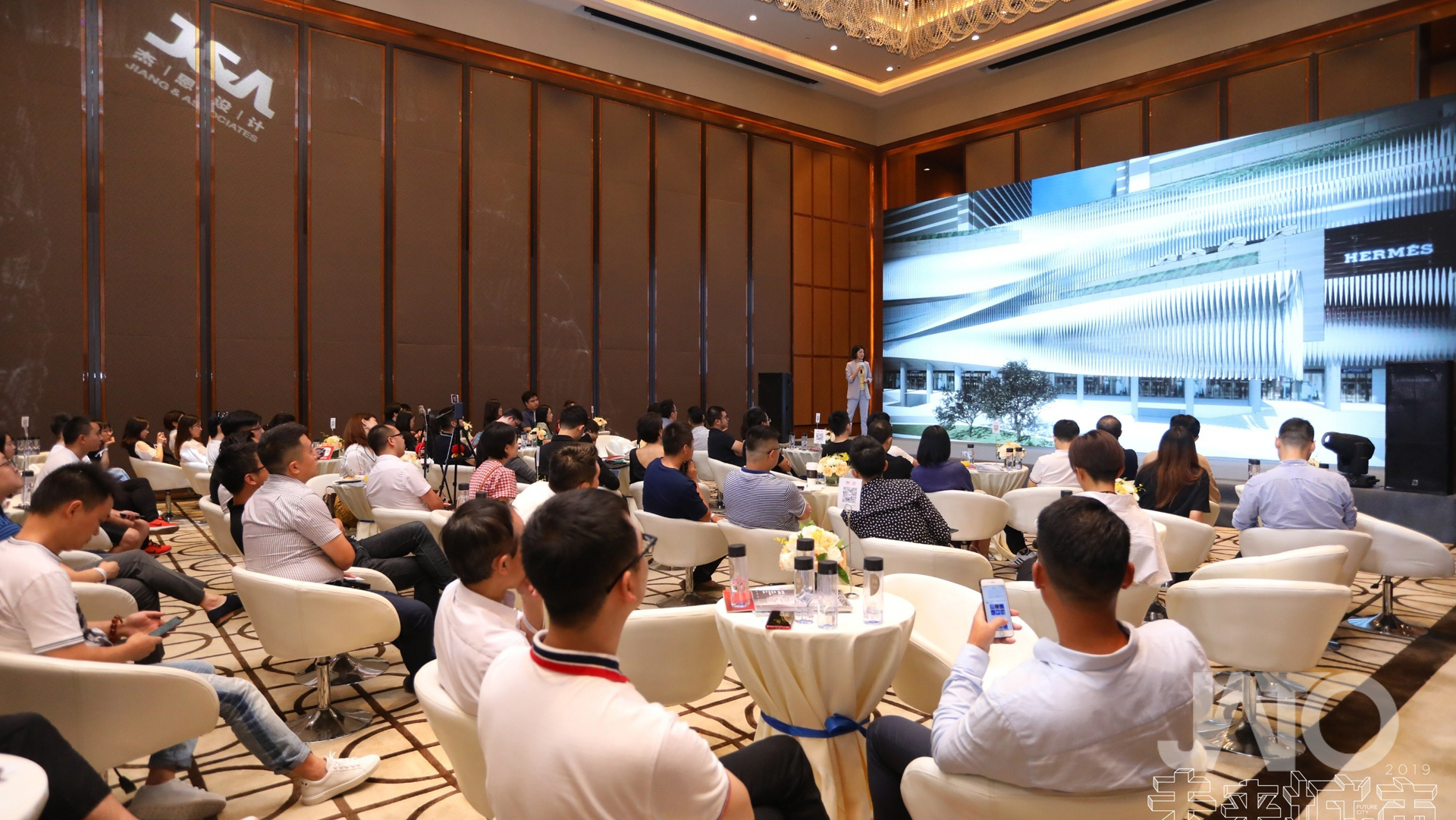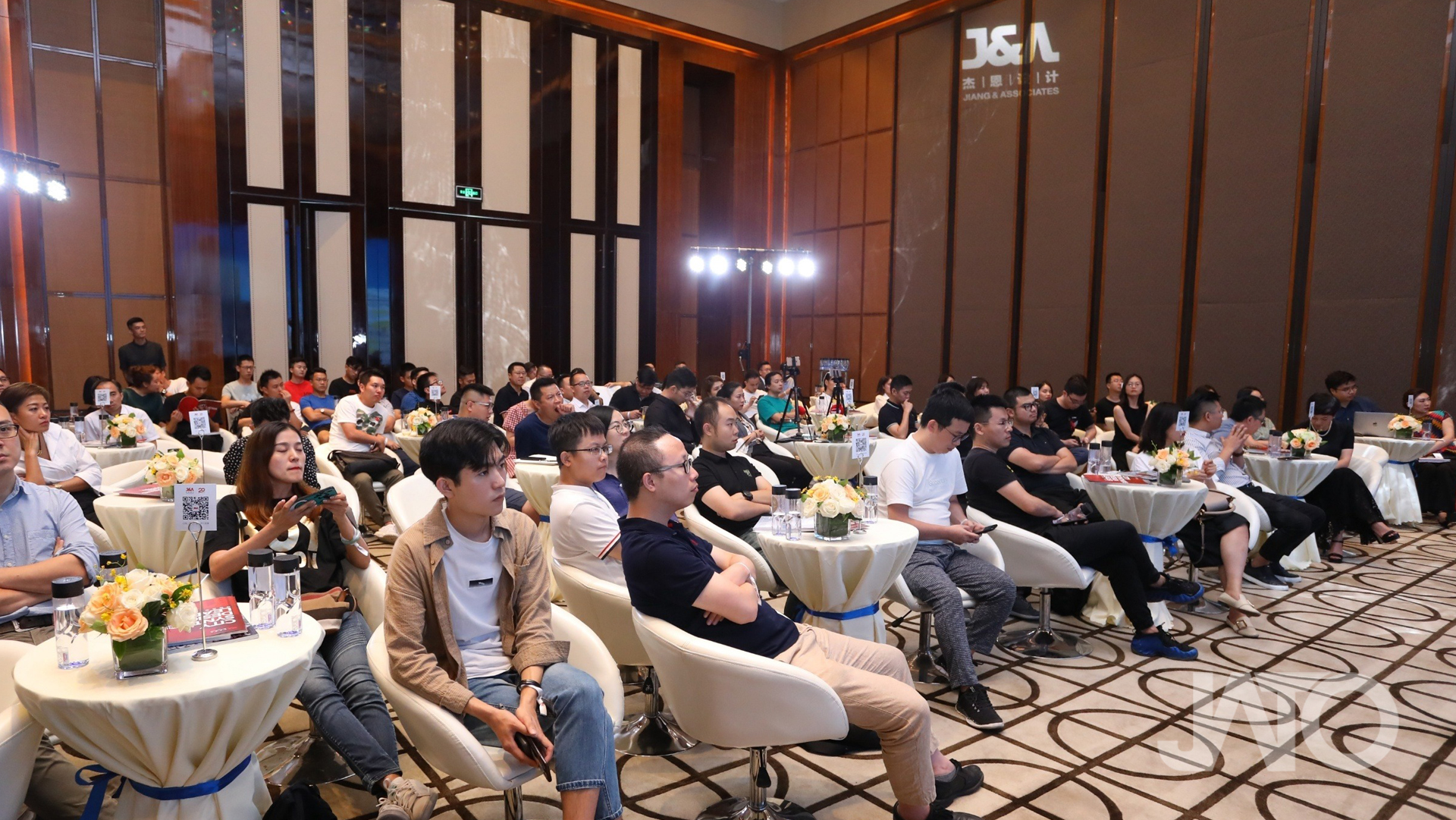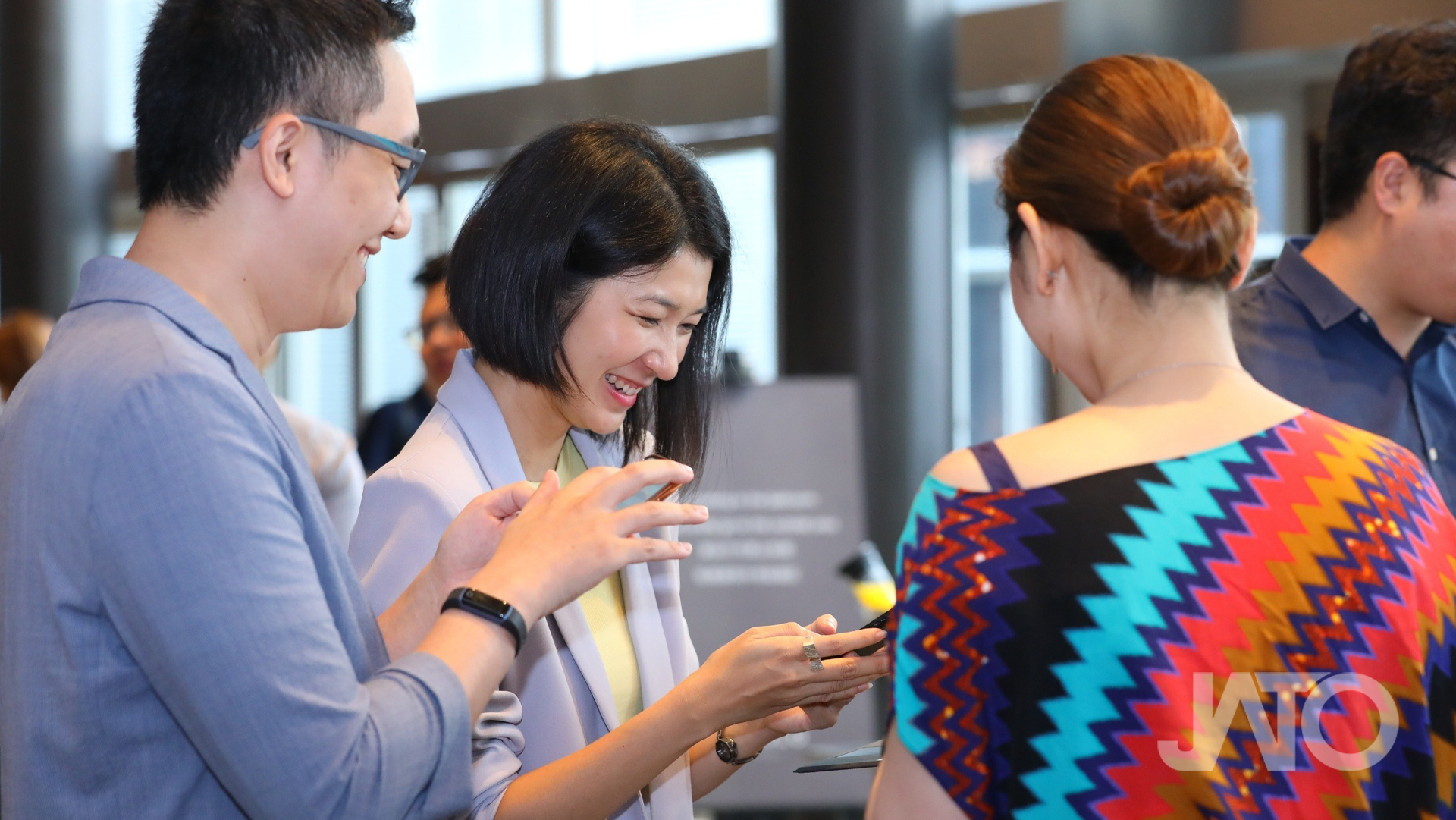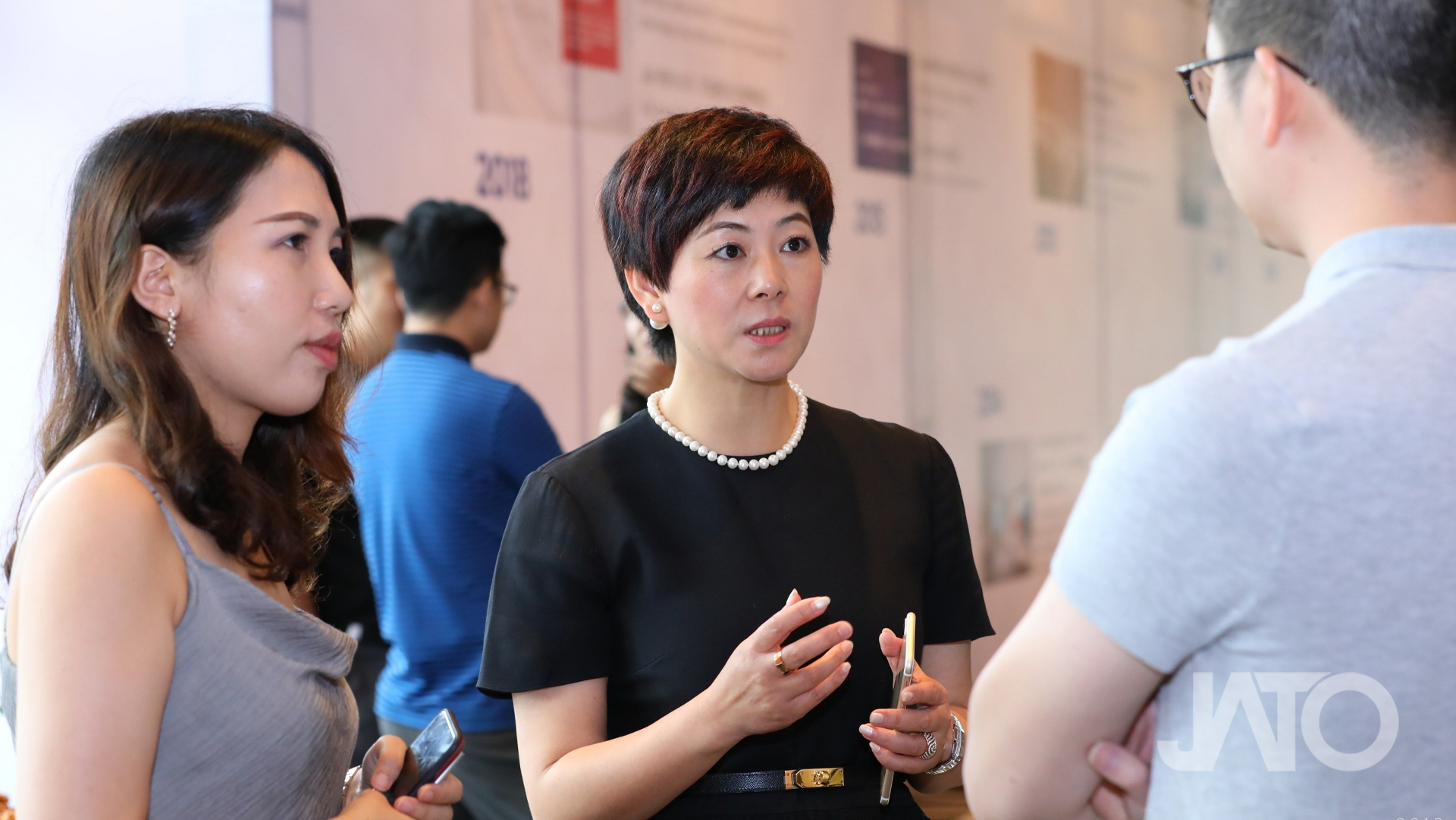 J&A 20th Annual "Future City" – Chengdu
14 AUGUST 2019

The times are changing, the development of the future is always the deepest concern of the people. In the 20th anniversary of J&A, a series of event salons with the theme "Future City" has being held with the discussions of the present development and the trend of the future design.

The second stop of "Future City" in Chengdu was passed last week. We followed the step of J&A and came to the Ball Room in Niccolo Chendu Hotel. Kali, our Vice General Manager & Design Director for Interior, as the representative, shared the vision of JATO for "Future City".

Stay tuned for more information regarding the Salon's next stop in Kunming.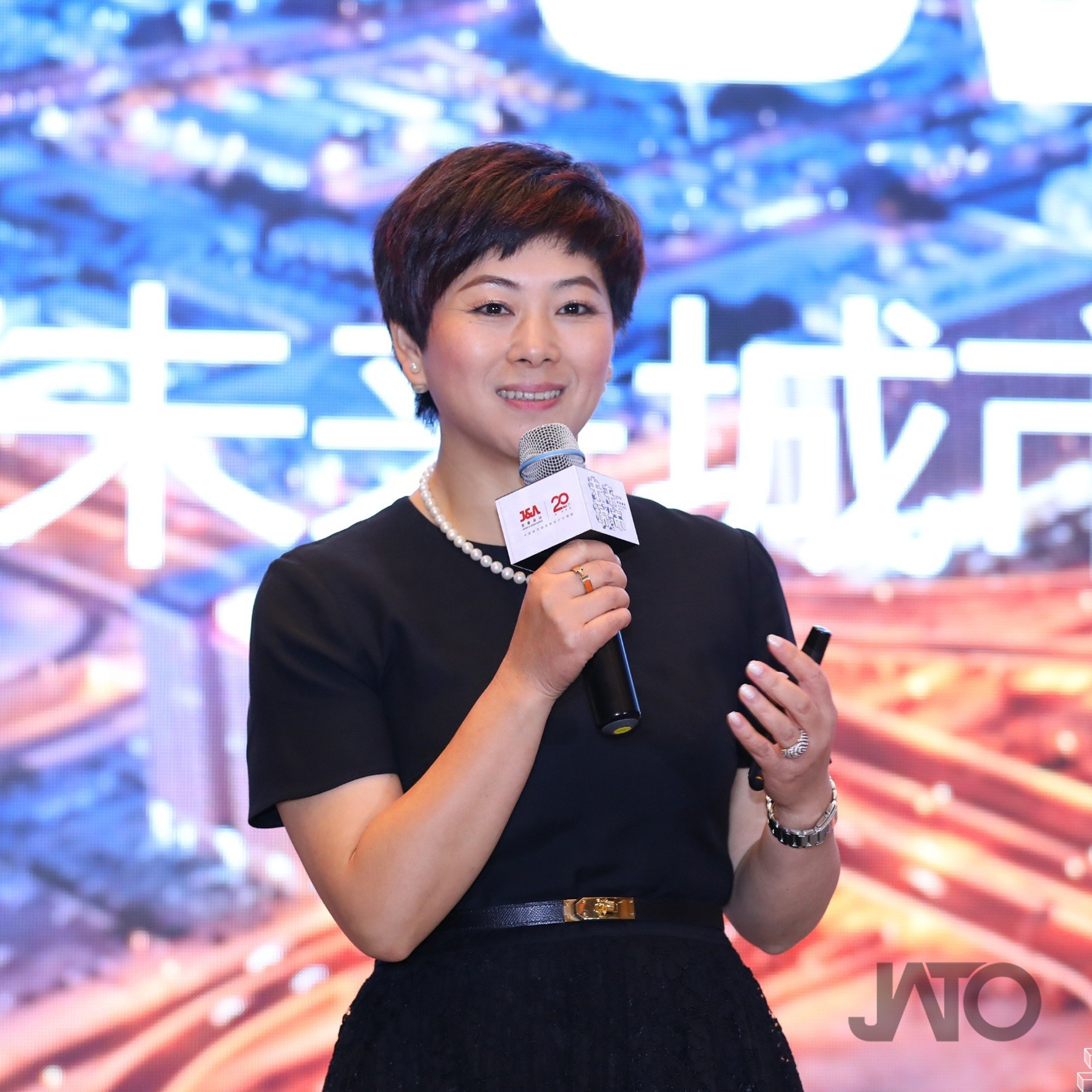 Fanny Ran
Jiang & Associates Creative Design General Manager
Re-creating our Future
J&A has been established for 20 years. In these 20 years, the development of urbanization in China also grew rapidly.
J&A never stopped the imagination and discovery of the future city. We believe that the best we do in the present, the best preparation for the future.
Through this series of event salons, we received lots of affirmation from different parties and we are confident to keep on going this event exploring the "Future City".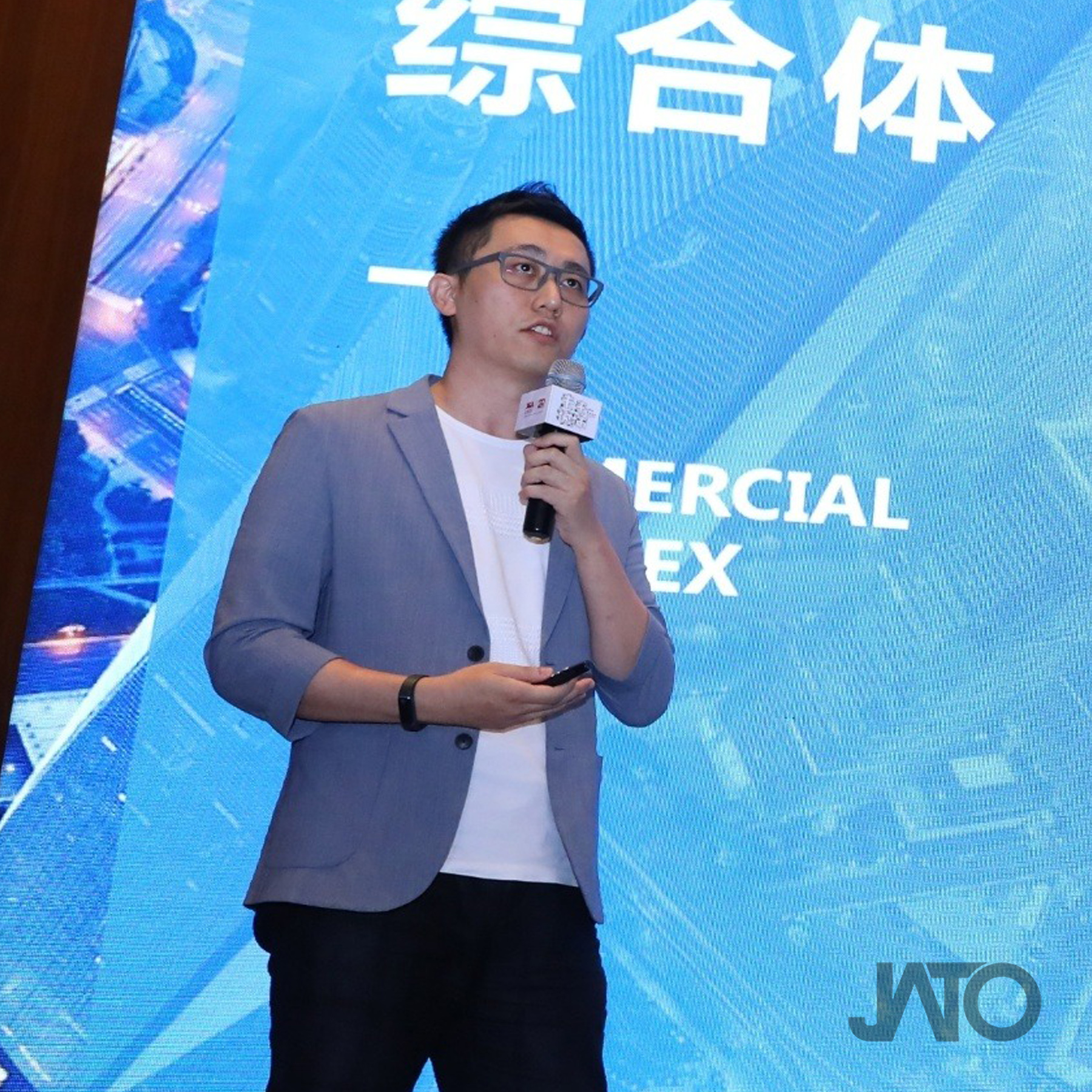 Davy Liu
Jiang & Associates Creative Design Deputy General Manager – GM of Commerce Division
Integration
We wish to break the boundary of innovation through an integrated service system.
By optimizing our vertical service chain, we hope to increase efficiency and consolidate resources to enable industry integration and establish a multi-dimension, fluid service model.
We are a design firm with high technology. With a smart cloud, BIM, VR technology, we hope to provide a more cost-effective service to the customers.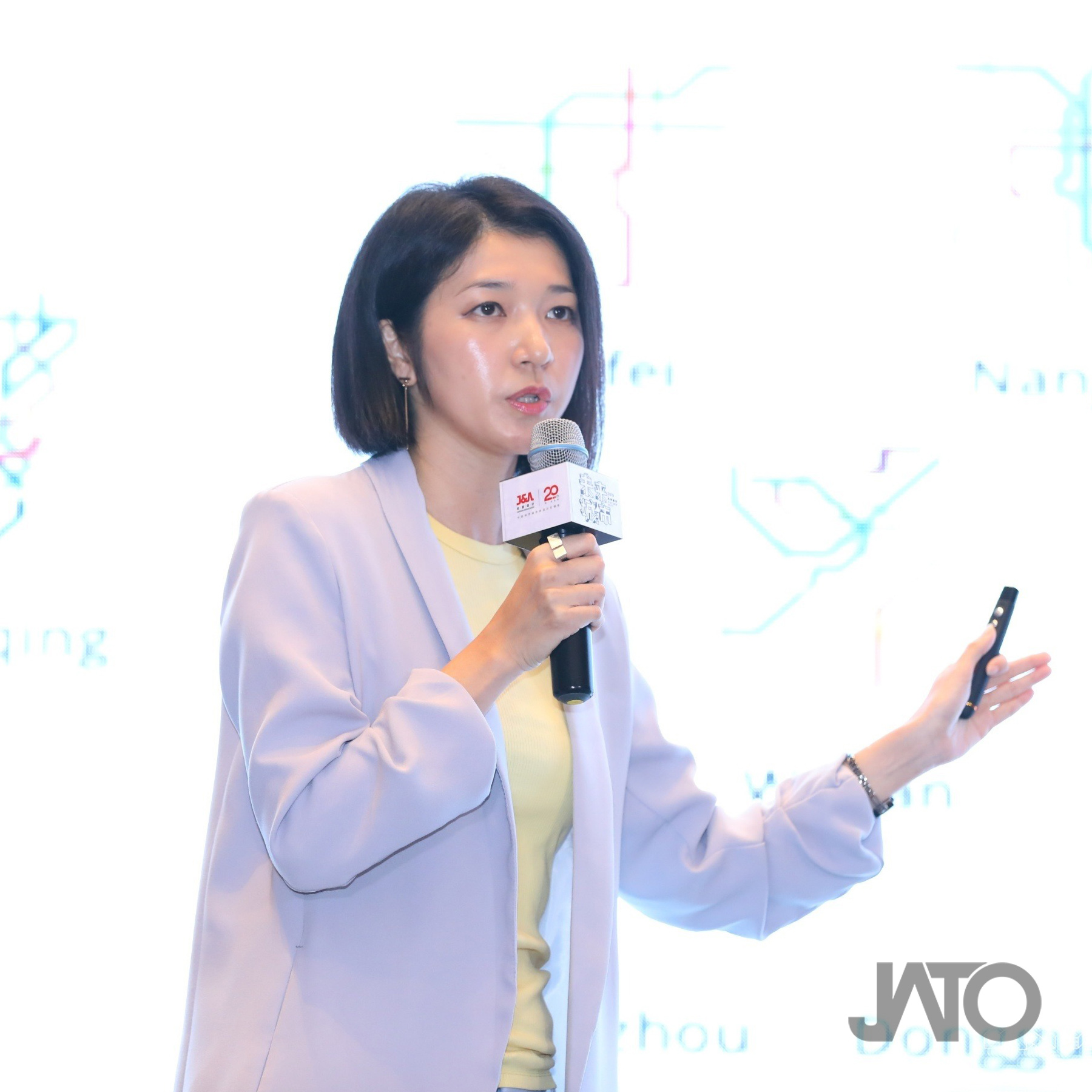 Kali Chan
JATO DesignVice General Manager & Design Director for Interior
Changing Rules
With the future factors like the shortage of resources, the aging population, the sufficiency of infrastructure and the environmental problems, as a part of city planners, we are responsible for reinforcing the idea of "adaptability".
By parameterizing, planning infrastructures and utilizing the latest technology, we can prevent problems that would affect our environment in the long term.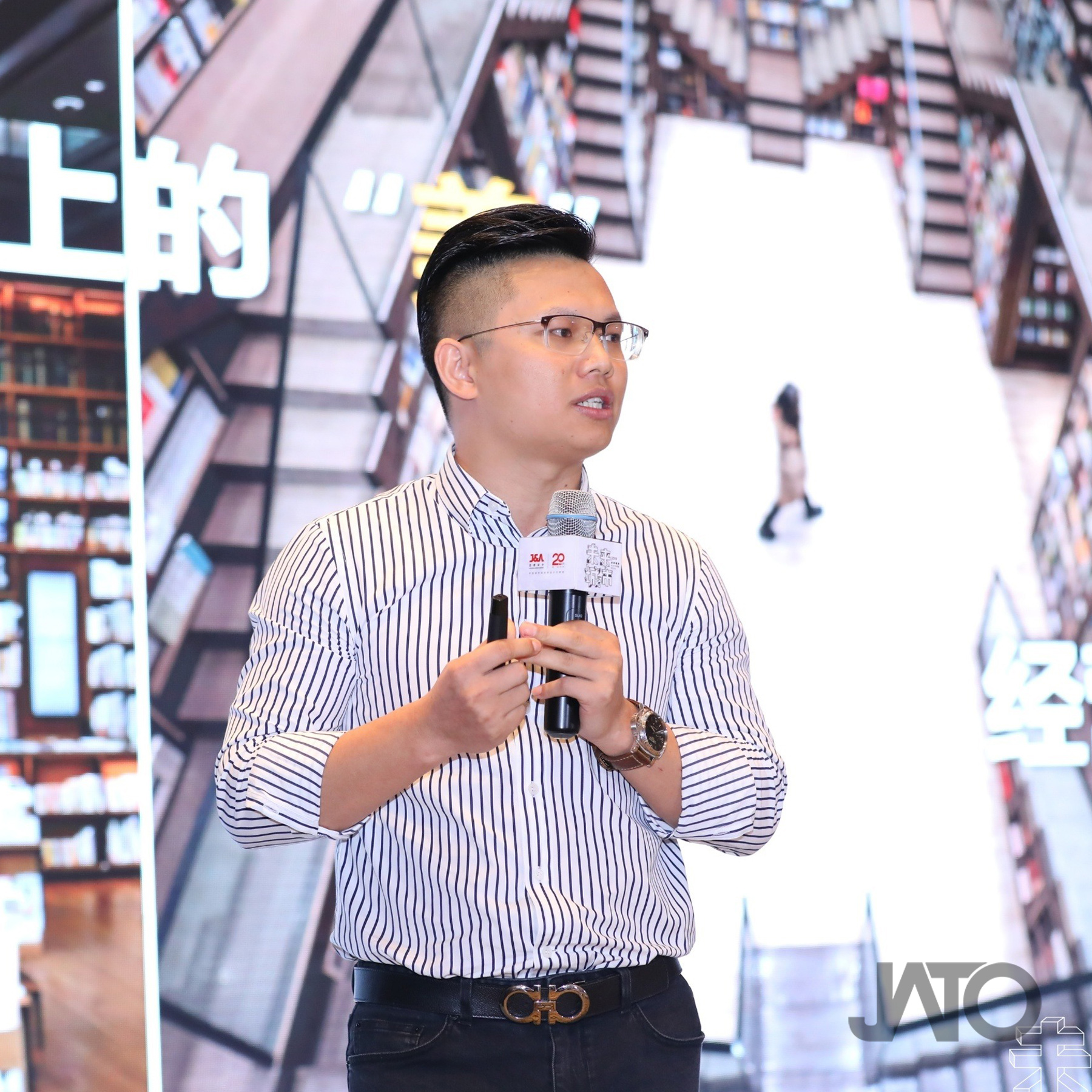 Jerry Ho
Jiang & Associates Creative Design Design Director – Mixed-Use Retail
Theming
Being young, hip, and diverse is the latest trend for the Z-Generation, making aesthetics and management equally important. Through theme construction, we hope to create a new social space and area within our commercial projects, similar to how the Apple store embodies the spirit of their products. We hope that through constructing these themes we can also construct an identity for our brands.
Constructing themes for our future commercial developments is crucial. Themes can add value to our commercial projects and break down barriers that limit the potential of our shopping malls, providing a different angle for our consumers.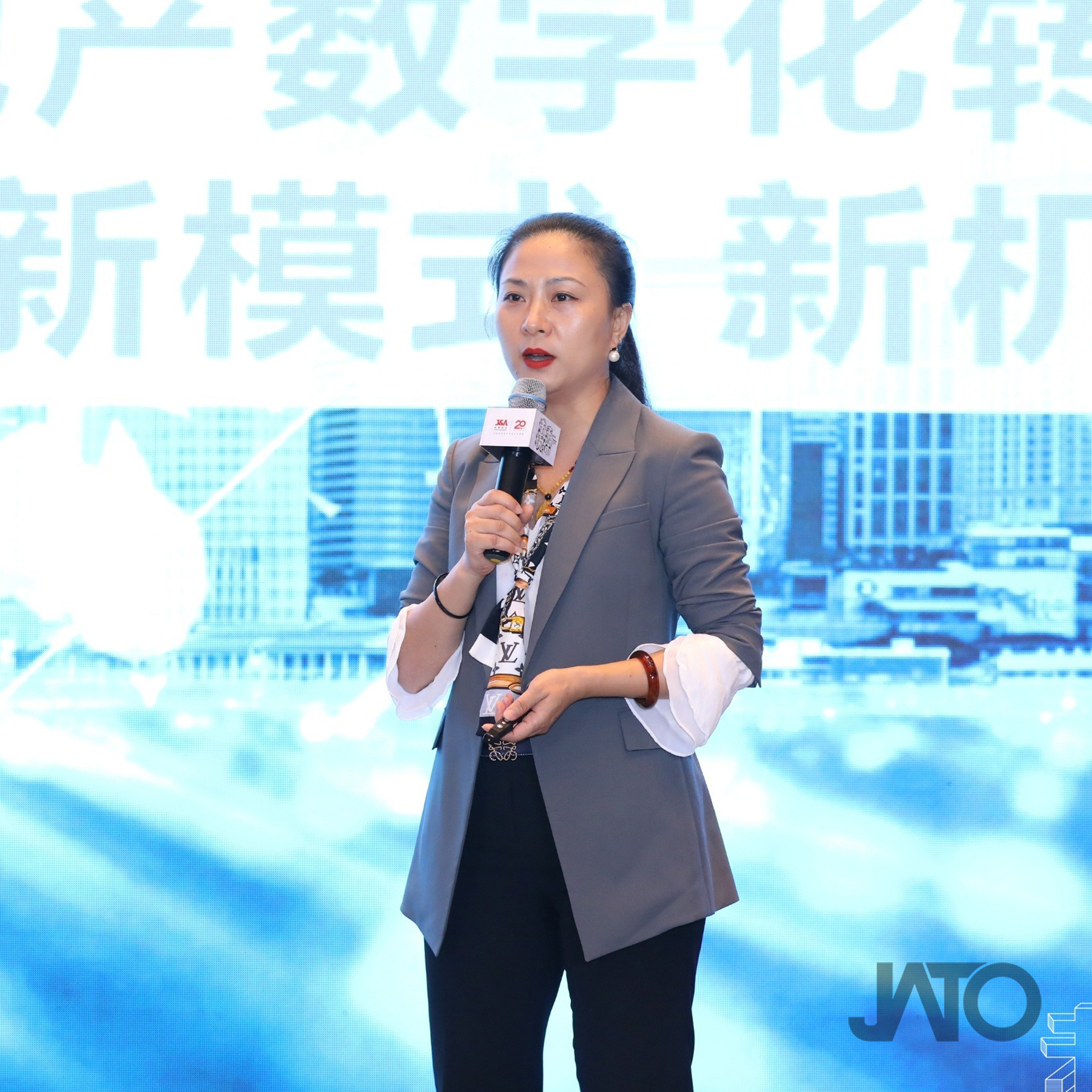 Y. Wang
RETGeneral Manager of Southwest District
Digitization
5G – the next milestone to a new phase in shopping centers.
With 5G, we can fully utilize our statistics and create in-depth analyses to create the perfect match between consumers, products and our locations.
Numbers in shopping data can often be confusing: studying Big Data doesn't mean utilization, having all the hardware doesn't mean that you're ready to crunch numbers, nor will some digital upgrade help sales immediately.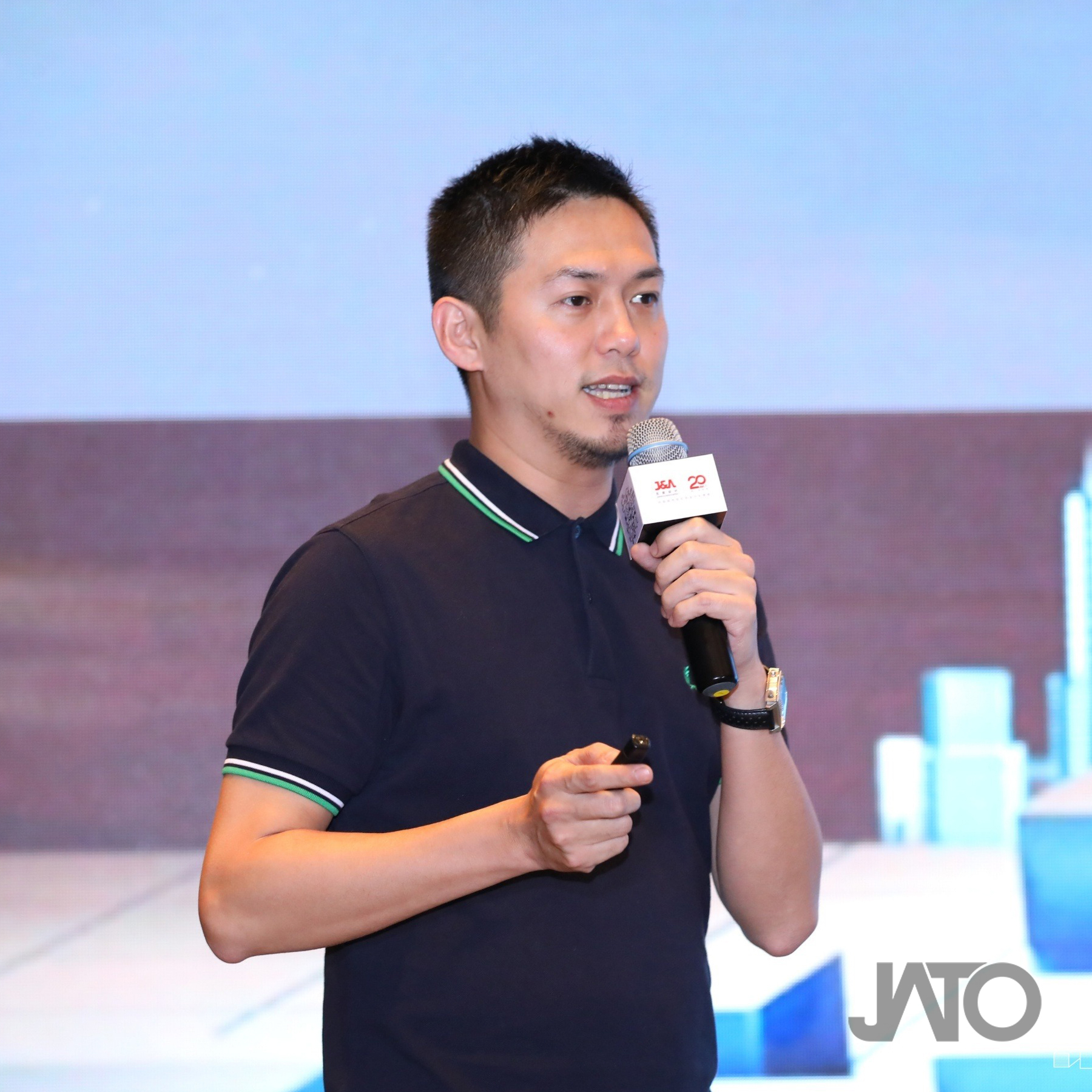 Lucas Liu
Jiang & Associates Creative DesignDesign Director – Property Business
A life cycle
The rising middle class is the ones with the power to purchase real estate, and with the current 996-lifestyle, this house will inhabit those born in the 80s, their children and their parents, covering a full cycle of life.
With the reducing demand for space, the demand for products that suit the needs of three generations of inhabitants has increased exponentially. We should step into their shoes to create the best products for them by communicating with developers.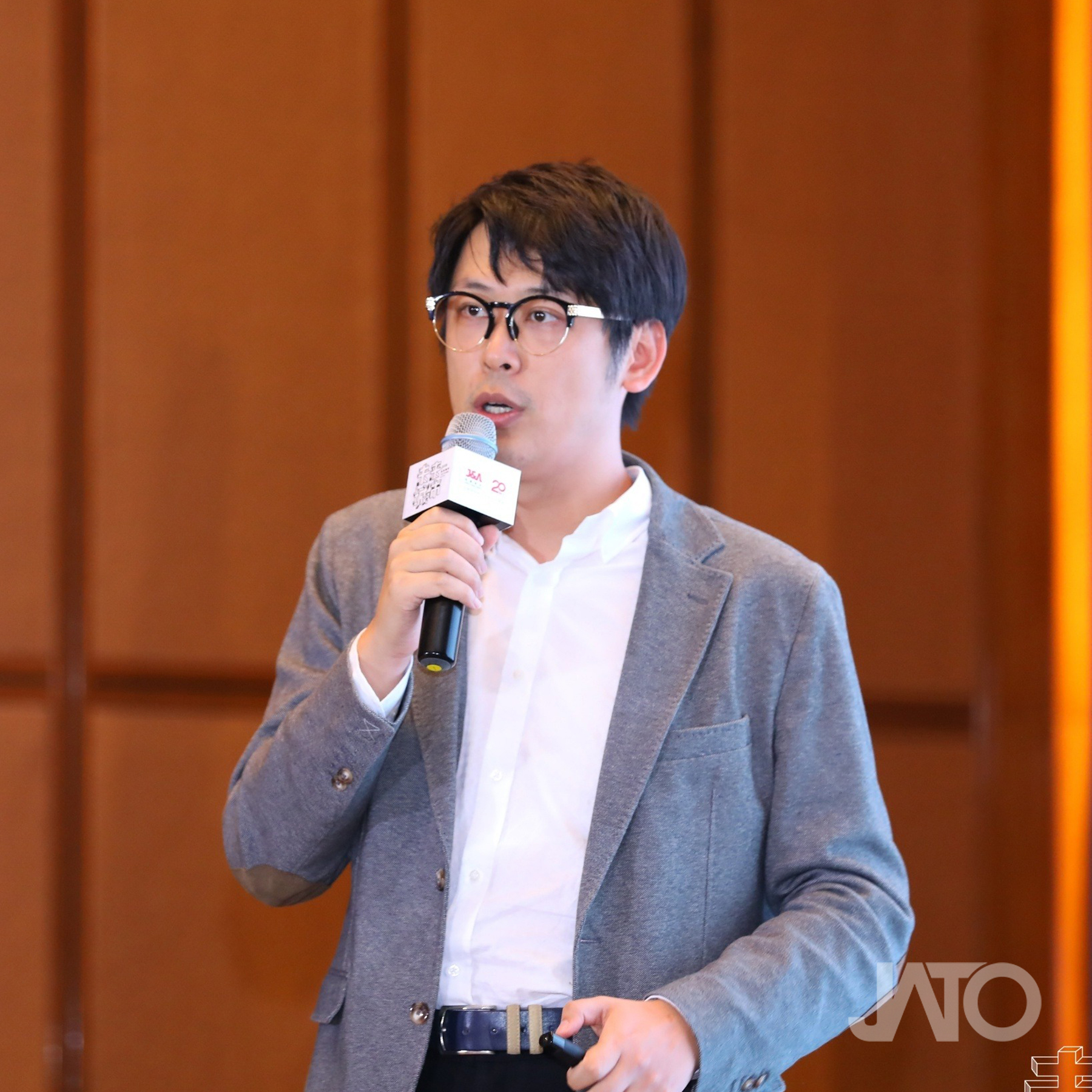 Cong Zhao
Jiang & Associates Creative Design Design Director – Office Development
Core Values
The current working trend is to incorporate the company vision and core value in every branch, integrating work, life, and entertainment. It is important that despite developing multi-dimensional and down-to-earth infrastructures that we continue to pay heed to our core values, pursuing the best, scientific, and detailed designs with a respect for the culture.
We recognized that our respect for science, detail, and culture is the core value within all our designs.
Derrick Chow
Jiang & Associates Creative Design Assistant General Manager – GM of Healthcare & Senior Living
Ecosphere
Another ecosphere exists within each city: a place inhabited by the elderly and patients like hospices or hospitals. They might not live like everyone else, but we hope to create a friendly experience for all who reside in these ecospheres through attention to detail.
By designing each detail to cater to the needs of those in our society, and to show care to each stakeholder is the best way to create a friendly environment for those who are in the Medical Care Ecosphere.