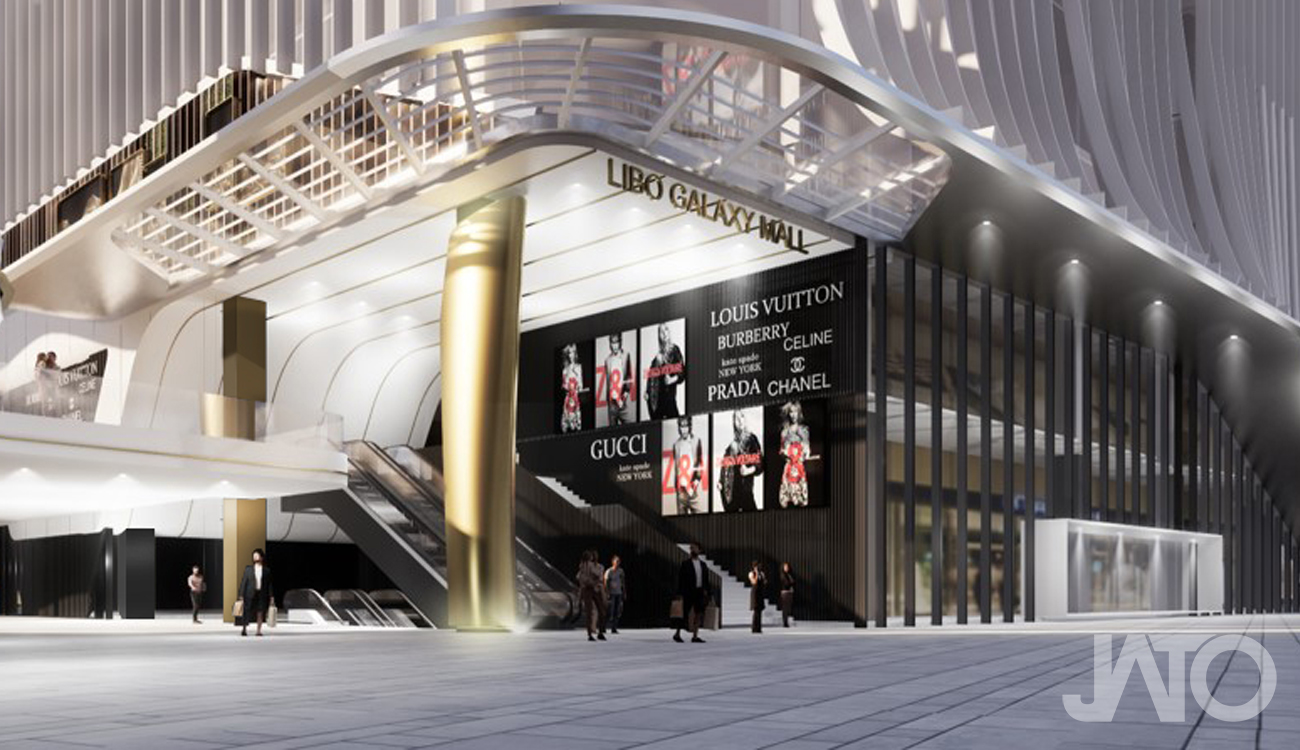 Shanghai Reeb Brewery Retail Enhancement Design
| | |
| --- | --- |
| Location | Shanghai, China   |
| Size | 103,600 sqm |
| Status | Construction Stage |
| Design Date | 2019 |
| Client | Reeb Brewery(Shanghai)Co., Ltd. |
| Tags | Retail |
The Reeb Retail project is divided into east and west plots by the Meilong Ganghe channel. The west plot covers an area of 21,120 m2; the east plot covers a total area of about 103,600 m2. It consists of garden-style company headquarters, office towers, MINIMALL, retail street, serviced apartment, and 30,000m2 of public green space.

JATO Design undertakes the design to enhance the retail environment of the east plot. The project is divided into two parts, the retail mall and retail pedestrian street.

The interior design of Reeb Retail Mall is seeking to create a new landmark of Shanghai life that integrates office life, high-quality trends, leisure, entertainment, and full of cultural features. In the retail mall interior design concept, which is inspired by the feelings of Reeb Beer in the hearts of Shanghai people, a toast is the design concept inspiration. The features stand in the main atrium waved each other like a toast. The feature ceiling shape of each floor is derived from the four major ingredients of brewing beer and evolved into interior design elements. The underground feature area is built with the theme of the German Oktoberfest with gathering featured catering shops and merchants, creating a relaxing atmosphere. On the facade, combined with the concept of the interior design of retail mall, the elements of self-brewed beer are extracted, and a large range of bronze finishes are used on the facade to relive the brewing facilities used during brewing. After analyzing the flow of people and traffic, understand the façade value to better selection for the location of advertisements. Integrate the design language of the pedestrian retail street and the retail mall, making the retail appearance more integrated, efficient and using the original characteristics of Reeb Beer to recreate a new landmark in the area.