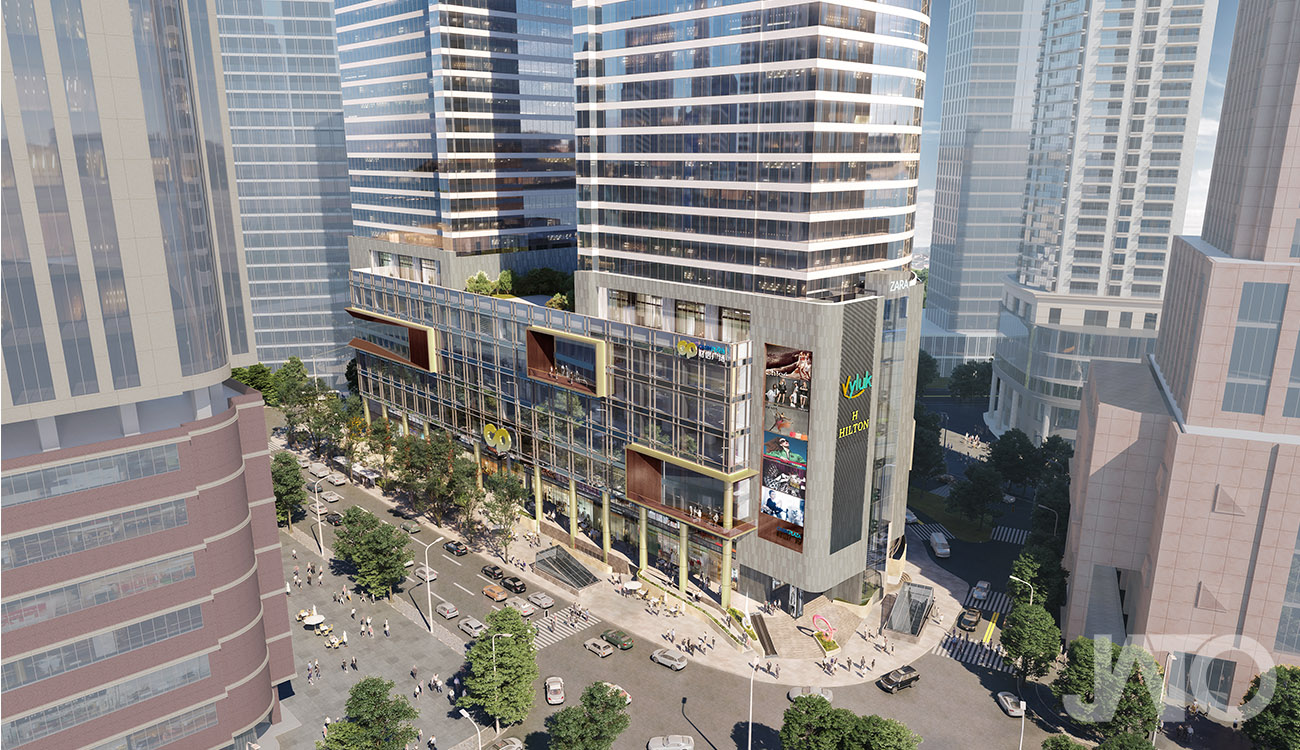 | | |
| --- | --- |
| Location | Chongqing, China   |
| Size | 49,877 sqm |
| Status | Schematic Design |
| Design Date | 2019 |
| Tags | Architecture |
The project is located at the junction of Minzu Road and Bayi Road, in the core area of Jiefangbei business district. This renovation project took place on the original site of Imperial Plaza and one of the key renovation projects in Chongqing Old Town. The total GFA of the project is about 45,000 square meters and it consisted 8 levels of above grade retails spaces. The surrounding area is Chongqing's traditional commercial district and a national tourist scenic spot like Hongyadong, Luohan Temple and Jiefangbei Pedestrian Street.

The unique cityscape and undulated landscape were created by the geographical formation of the Sichuan Basin. The city was built along the natural terrain and connected by bridges and steps. Giving the city multiple layers of experience and visual connection. Visitors and the residences gather around in the outdoor spaces to enjoy a nice cup of tea and interact. In addition, during the humid weather in the spring morning, the entire city of Chongqing would be covered by layers of fog and interweave between buildings. The design concept of this project was inspired by these unique characteristics and to create "Mountain City behind the Mist" of the 21st century.

In the overall design, in order to highlight the two main elements of "fog" and "city", both external stairs and an extra-wide terrace were introduced in order to maximize the retail experience. By adopting the twisted fins in a fluidity manner and in contrast with solid nature store volume, the façade design was successfully to mimic the moment when the "fog" flow along between buildings and to create a strong visual connection with the city.