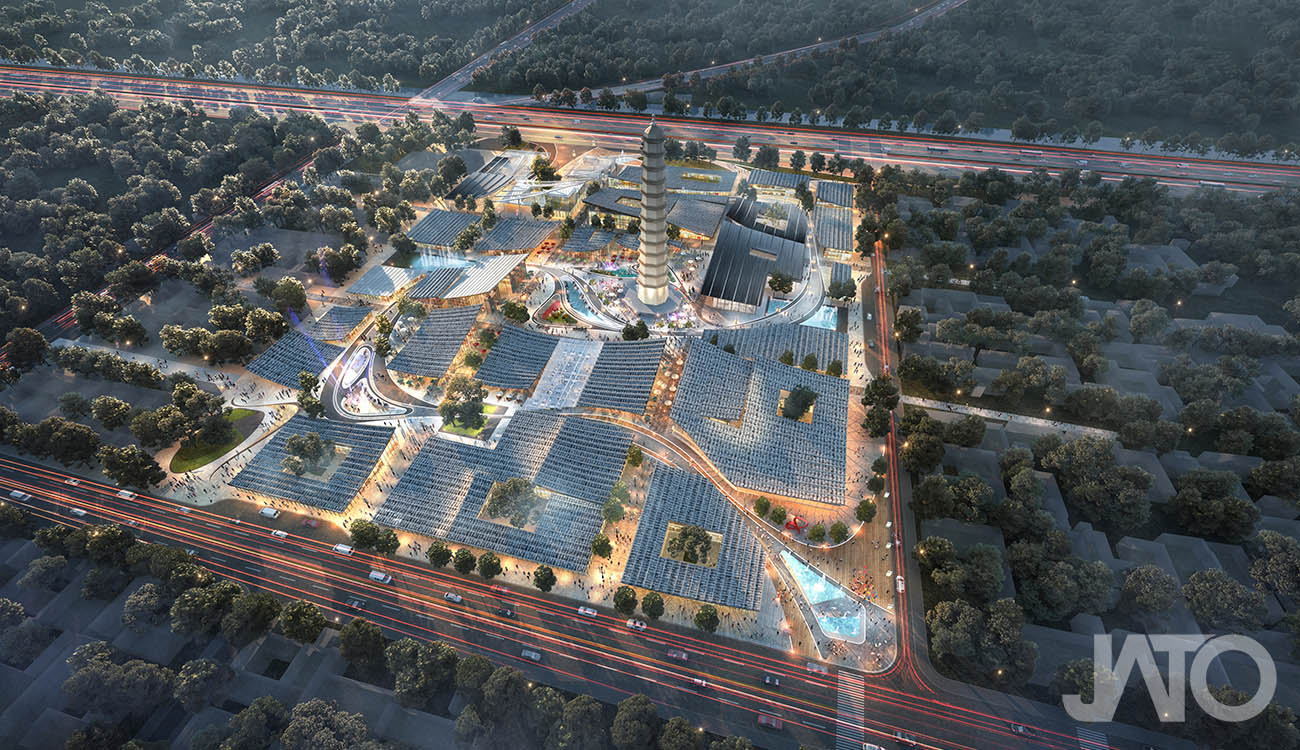 Yuncheng Taiping Xinguo Temple
Location
Shanxi, China  
Size
39,887 sqm
Status
Schematic Design
Design Date
2019
Tags
Architecture , Retail,
Urban renovation
The project is part of the Anyi ancient town redevelopment and located in the middle of Yunchen, a city with almost one thousand years of history. Within the design site, Taiping Xhingguo Temple and the watchtower is also one of the three major national protected cultural relics in the city. The name of Yunchen also named after a long history of salt export and extraordinary scenic, the city becomes a legend in the nation for years.

Function distribution was influenced by the target consumer groups and integrated with cultural exhibits, entertainment, business, and tourism.
Each building with different function types, like hotels, businesses center, museum, and retails have adopted different façade design strategies while retaining the historical architectural design elements, materials, colors, and textures. The proposal of the redevelopment is to capture the unique cultural atmosphere of Yuncheng and to express them to the greatest extent.

The goal of the design approached is to combine and blend seamlessly with the commercial experience with local historical context. The design concept was inspired by Yuncheng's superior geographical conditions such as mountains, rivers, salt lake, and watchtower and transfer it into different architectural elements like eaves, corridors, landscapes, and the central courtyard.

To extend the same concept in master planning design as well as to unify the entire design, the roofscape became a key element that flows and tilted towards the watchtowers to mimic the undulating mountains of the surrounding. Because of the size of the redevelopment, visitors can also take advantage of the tilted roofscape and able to see the watchtower anyway for easy orientation.