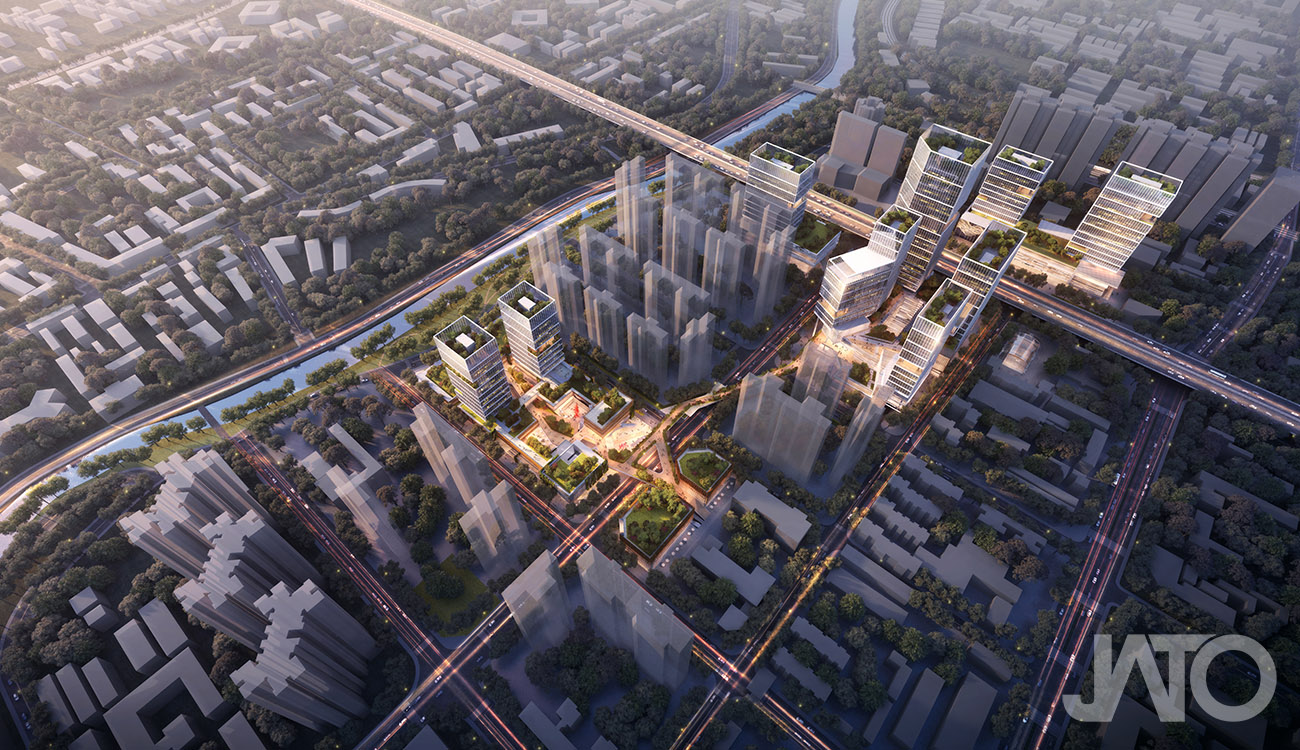 Chengdu Poly Times Commercial Development
| | |
| --- | --- |
| Location | Chengdu, China |
| Size | 298,000 sqm |
| Status | Construction Stage |
| Design Date | 2018 |
| Client | Poly Property |
| Tags | Architecture, Retail Street |
This commercial development project covers a total area of 378.95 acres, is located at the northern area of Chengdu and right at the junction of the 2nd City Ring Expressway and Fu River. The project is part of the major city transformation project and carried out on the original site of the Fuheqiao market distract. In November 2018, Poly Development was selected as the final partner of the project from the Southwest United Property Rights Exchange. The surrounding area is Chengdu's traditional commercial district but lacks high-quality modern business development. The main idea of this project is to create a TOD-oriented commercial complex and become the leader of a future lifestyle.

Function and Spatial Arrangements
The project consists of multiple land plots, among which: Plot 2, 3, 4, 8 and 9 are planning for commercial, office and supporting facilities.
Plot 8 is located at the South Entrance of the project which has remarkable views toward the Fu River and great exposure from the city.

In the early stage of the MLP development, considering that the land plots are too scattered, it is necessary to use a landscape greenbelt and form a central axis and generate a strong pedestrian system and connect within. These system has further reaching out to the Fu Rive and forming an interactive dialogue with the site and surround context.

The design concept is drawn from the memories of the historical and cultural background of the wood processing plant in the early days. The design inspiration is started from the scene of ancient wood log transportation method that drifting along the Fu River. Inspired by the stack pile of timber strips wit hover lapped patterns, the architecture design evoke both the memory of the historical and cultural background of the wood factory. By reinterprets the similar language onto the façade details which brings out a strong connection between the modern and the past of the site.